Have You Seen "FAANP" After a Nurse Practitioner's Credentials and Wondered What It Means?
Last Updated/Verified: Jun 9, 2023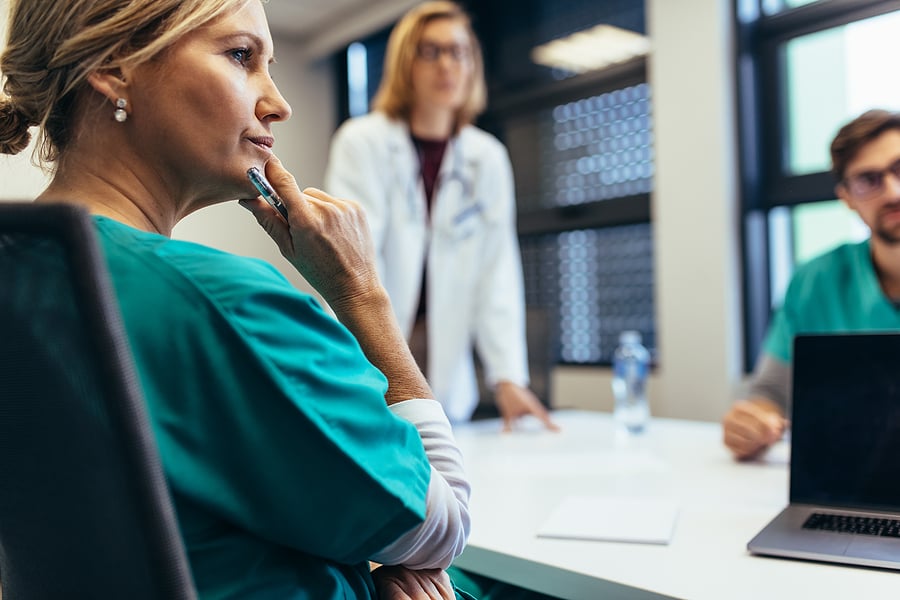 Inducted as a Fellow of the American Association of Nurse Practitioners (FAANP) in June 2020, Dr. Carol Gullo Mest, PhD., RN, ANP-BC, FAANP is the chair of graduate education at DeSales University in Center Valley, PA. In addition to 35 years of community NP practice, Dr. Gullo Mest's career accomplishments include developing all of the MSN and DNP programs at DeSales. Dr. Gullo Mest successfully secured over $2.5 million in grants to support nursing students and faculty by starting a simulation program at the university as well as community health programs. She has served on many healthcare-related boards and is an active member of various nurse and nurse practitioner organizations. Her proactiveness has advanced the nursing profession and positively contributed to nursing education and community health. "I'm really a humble person at heart, but I'm at the age where you look back on what you've done and I thought my contributions are something that they're looking for," said Gullo Mest. "I want to be able to continue to contribute even after I retire. By being a fellow, I'll be able to do that."
Being elected as a Fellow of the American Association of Nurse Practitioners (FAANP) is the highest professional designation for a nurse practitioner. In the year 2000, 21 charter fellows vowed to create and support mentorship and leadership programs for nurse practitioners and NP students. This elite group fosters growth and professionalism for NPs. Less than one percent of NPs within the AANP are designated FAANPs.
FAANP Leaders
FAANP leaders make outstanding contributions to NP education, policy, clinical practice, and research. The fellows work toward furthering the NP profession, developing NP leaders of the future, and enhancing the AANP's mission. Fellows are chosen on an annual basis after a rigorous application review. Currently, 874 fellows out of about 290,000 nurse practitioners serve coveted leadership roles as FAANPs.
RELATED: Six Nurse Practitioner Visionaries You Should Know About
How Do You Become a Fellow?
The process starts with self-assessment. Reflect on your career and ask yourself the following questions:
Am I an AANP Member?
Membership in the AANP governing body is a given. At least two years of membership is necessary for FAANP eligibility.
In My NP Career, Have I Demonstrated Exceptional Contributions?
Candidates must demonstrate contributions and outcomes in two of the following areas: research, clinical practice, education, and policy. Inducted fellows have started and advanced NP programs or participated in and published original studies. Other fellows opened community clinics or contributed to state and federal NP policy to ultimately advance the profession. Expanding NP leadership through company board positions or nonprofit management is also impressive.
How Do I Find a Sponsor?
FAANP membership is conducted via invitation from a current fellow that agrees to serve as a sponsor. NPs research fellow biographies to find one with a similar background and interests. The fellows are then contacted by the NP, who sends a professional letter of interest that incorporates their resume, previous leadership experience, and NP initiatives. A primary sponsor and a secondary sponsor are then secured. If a fellow agrees that the NP's contributions advance the nursing practice, the primary sponsor invites the NP to apply. Secondary sponsors are selected in the same way, but their role is to mentor the applicant throughout the process. If the NP meets the induction criteria, the next step is acceptance for mentorship and sponsorship.
What Do I Submit to The Sponsors?
Finally, NPs provide evidence of their career contributions and outcomes for the profession as a whole. This involves presenting completed research, policy and community health projects, and NP education successes to the sponsors.
What Do NP Fellows Do?
As part of the AANP, fellows work to advance the profession and set the stage for the next generation of NP leaders. The fellows' focus is to:
Promote nurse practitioner roles
Foster NP research
Positively impact healthcare
Change NP policy
Sponsor a mentorship program
Develop a policy education program
Share progress with AANP members through a quarterly newsletter, monthly podcasts, and website updates
Reaching New Heights
So when you see "FAANP" as the last NP credentials, you now know that person is a fellow and serves as a leader for nurse practitioners within the AANP. That NP leader positively influenced the practice landscape, educated nurses and NPs, and conducted and disseminated research. Both individually and as a group, the fellows continue to lead and promote NP practice and set an example for those who follow. If you think that you may have made a difference in NP practice, education, or policy, consider reaching out to a sponsor or applying for mentorship. This highest professional designation is worth working towards, as it will simultaneously advance your career and the NP profession.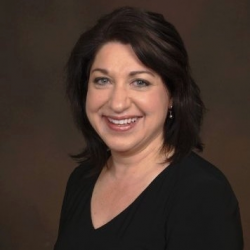 Latest posts by Fran Fasching, DNP, RN, FNP-BC
(see all)