DNP by 2025? 4 Reasons to Support DNP Entry-to-Practice
Last Updated/Verified: May 12, 2023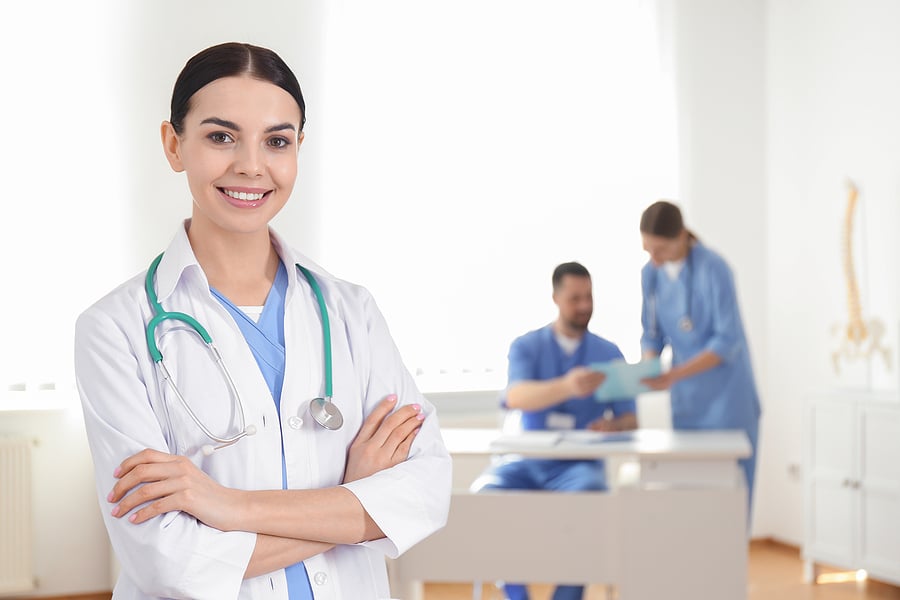 The Doctor of Nursing Practice (DNP) is a terminal degree that serves as an add-on program to the Master's of Science in Nursing (MSN). Currently, nurse practitioners (NPs) obtain an MSN and then return to complete a DNP program. As a rigorous degree with an emphasis on clinical expertise and leadership skills, the DNP program culminates with an evidence-based practice project. DNPs are prepared to translate evidence into practice, lead patient care teams, evaluate patient outcomes, and promote system change. There are currently over 300 DNP programs in the U.S. with more than 8,000 DNPs, which represents approximately 1% of NPs in the country. DNP programs strengthen the MSN by providing additional education around evidence-based practice, quality improvement, and systems leadership.
Why the DNP?
The value of the DNP models other health professions that transition to doctoral degrees such as physical therapy (DPT), pharmacy (PharmD), Psychology (PsyD), and Audiology (AudD). Doctoral education prepares today's health professionals for the complexity of modern healthcare due to:
The rapid expansion of knowledge underlying practice.
Increased complexity of patient care.
National concerns about the quality of care and patient safety.
Shortages of nursing personnel, which demand a higher level of preparation for leaders who can design and assess care.
Limitations of doctorally-prepared nursing faculty.
Enhanced educational expectations of other members of the healthcare team.
Proposing Change
In 2018, The National Organization of Nurse Practitioner Faculties (NONPF) committed to assisting all entry-level nurse practitioner (NP) programs with shifting to the DNP by 2025. In other words, the MSN exit point will dissolve and the DNP will become the common endpoint. NONPF emphasizes that the addition of curriculum around evidence-based practice, quality improvement, and systems leadership is critical for modern healthcare.
Since 2002, NONPF has promoted a seamless path for obtaining the DNP. In 2004, the American Academy of Colleges of Nursing (AACN) proposed that the DNP should be the entry-level degree for NPs. However, transitional challenges prevented the accomplishment of this goal. In 2006, NONPF announced plans for completing the transition by 2025.
Challenges to Change
Although support for eliminating the MSN varies across academia, there are more concerns outside of the educational realm. The AACN identifies the following barriers of removing the MSN step:
While the MSN continues to be the dominant pathway for APRN entry-into-practice education, there is some limited movement toward replacement with the BSN-to-DNP.
Two tracks toward the DNP will remain, as defined by schools' planning horizons: a single-step process (BSN-to-DNP) and two-step process (BSN-to-MSN followed by an MSN-to-DNP at a later date).
Requirement of the DNP for certification and accreditation is an important factor in schools' decisions to eliminate the MSN degree.
There is no demand for DNP-educated APRNs by employers.
Elimination of the MSN raises costs and budgetary concerns for many schools—particularly those that are not freestanding or autonomous.
Supporting the DNP Entry-to-Practice
Despite the difficulties involved in eliminating the MSN and promoting the DNP as an entry-level NP degree, the advantages are undeniable. In addition to ensuring the best quality care for patients, this degree offers the following benefits for the nursing profession:
Higher income potential. DNP-educated NPs earn approximately $7,000 more per year than MSN-educated NPs. Learn more about NP salaries.
More position choices. More education results in an increased amount of choices. DNPs can explore opportunities in nursing education, nurse leadership, and healthcare administration.
Opportunity for advancement. As DNP knowledge and capabilities become increasingly mainstream, hospital networks have begun promoting individuals in this role to advanced positions. In fact, nurses must participate in shared governance to qualify for Magnet Hospital status. The DNP is an important part of this initiative.
Greater job security. The expansion of nursing in today's healthcare system has led to increased recognition around the importance of DNP knowledge in advanced nursing practice, organizational leadership, and healthcare policy. This creates higher job security for the DNP.
In addition to elevating the position to the doctoral level, the universal DNP helps create an equitable environment among NPs, increase wages across the board, and expand professional opportunities. The DNP is not only an advanced practice provider, but a practice change agent as well. While creative change may be a challenge for academia, support from current DNPs and future NPs will propel professionalism and job satisfaction to new heights.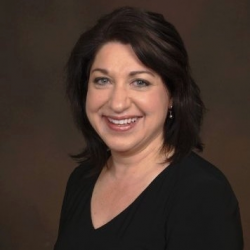 Latest posts by Fran Fasching, DNP, RN, FNP-BC
(see all)