Six Nurse Practitioner Visionaries You Should Know About
Last Updated/Verified: May 8, 2023
Page Sections
Use the drop down menu below to jump to a specific section.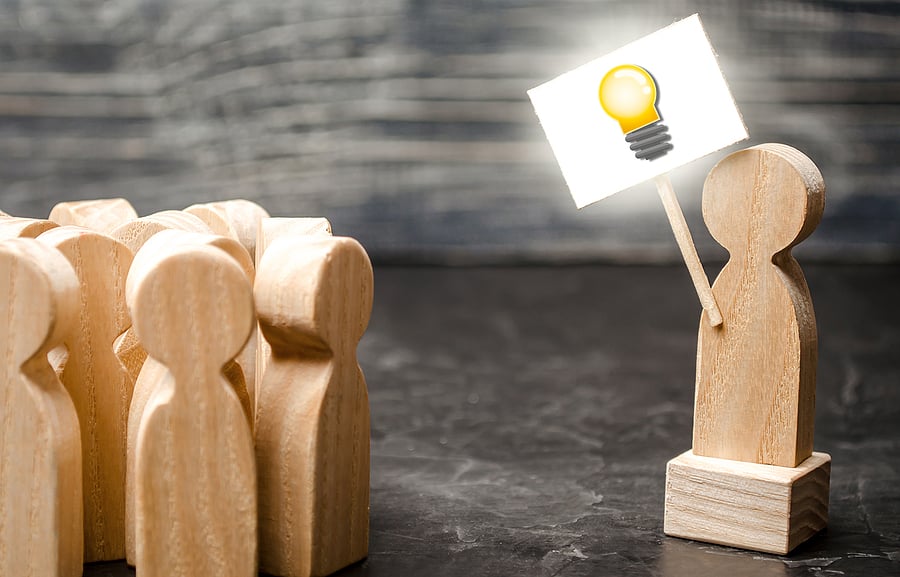 Most nurse practitioners can recall the reason that they decided to advance their nursing practice and pursue advanced practice degrees. Whether it's experiencing the individual care of a gifted NP or witnessing a talented NP interact with a team of healthcare professionals, the impact that an NP leaves behind is truly magical and career-changing. In this current healthcare environment, it's especially important to remind ourselves of the talent surrounding us. Keep reading about these six nurse practitioner visionaries to boost your inspiration!
1. The Original Visionary
Loretta Ford, EdD, PNP, FAAN was the first nurse practitioner and founder of the nurse practitioner model and training program. In the 1960s, Dr. Ford recognized how a shortage of primary care physicians was affecting the care of families and children. Partnering with pediatrician Dr. Barry Silver, she began a nurse training program to extend care to these populations. Inducted into the List of Living Legends by the American Academy of Nursing and the National Women's Hall of Fame, Dr. Ford successfully transformed the nursing profession and made healthcare more accessible to the general public. Dr. Ford educated a variety of nurses and nurse practitioners, authored over 100 publications, and lectured and consulted across the country.
2. The Health Care Visionary
Courtney Vose, DNP, MBA, RN, APRN, NEA-BC is the Vice President and Chief Nursing Officer of Nursing and Patient Care Services at New York-Presbyterian (NYP)/Columbia University Medical Center, NYP/Allen and the NYP/Ambulatory Care Network. She is also a clinical instructor at the Columbia University School of Nursing. As a result of her transformational leadership, NYP/Columbia University Irving Medical Center achieved Magnet recognition from the American Nurses Credentialing Center. Magnet achievement honors the highest levels of nursing excellence and professionalism. Dr. Vose has co-authored many research studies related to nursing care and processes. She recently conducted research on the emotional toll of COVID-19 on health care workers and is advocating for frontline worker loan forgiveness. Serving as an ongoing champion for nurses and patients, Dr. Vose is an exemplary leader.
RELATED: Is Full Practitioner Authority Here to Stay? How COVID-19 is Advancing the Future of Nurse Practitioner Practice
3. The Nursing Informatics Visionary
Christopher Caulfield RN, NP-C, MSN is a nurse practitioner and the co-founder of IntelyCare, an on-demand mobile healthcare staffing company for post-acute facilities across the U.S. While working as a nurse administrator, he identified sources of nursing burnout and staffing challenges. He co-founded Intelycare to address these issues while highlighting the importance of nursing informatics in modern health care. Based in Massachusetts, IntelyCare helps facilities reduce nurse burnout, streamline administration, and improve overall care. It also provides nurses and nursing assistants with flexible shift scheduling, in-app education, and support to optimize patient care.
4. The Holistic Care Visionary
Herline Raphael, MSN, AG-NPC, CPCA is a holistic care nurse practitioner in Pennsylvania. Herline began her work in global care by founding Helping Hands and Beyond, a volunteer organization that offers aid to impoverished world populations. The organization has completed over 30 mission trips, supporting thousands of people in Haiti, Grenada, and the hurricane-struck Bahamas islands. Helping Hands and Beyond has built several clinics, as well as a girls' orphanage in Haiti. As a nurse practitioner, Herline continues to serve her mission of providing healing and holistic care in her practice. BIX Homes and Wellness is a family-centered medical health and wellness center that combines east and west treatment modalities for all life stages. The center also offers disease management and coping and transition support programs that guide patients and families through illnesses, home care transitions, and health education. Herline's view of holistic care includes all aspects of patient life—physical and spiritual health, and family and social life.
5. The NP Education Visionary
Michael E. Zychowicz, DNP, ANP, ONP, FAAN, FAANP is an award-winning NP professor at the Duke University School of Nursing and the Director of the Duke-Durham VA Academic Partnership. Dual-certified in acute care and orthopedics, he leads the only Orthopedic NP specialty program in the U.S. Dr. Zychowicz is an active board member and the current treasurer of the National Organization of Nurse Practitioner Faculties, an organization driving nurse practitioner education. He was selected as a Fellow of the American Academy of Nursing in 2013 and the American Academy of Nurse Practitioners in 2007. He has edited several books, remains active in research, and frequently lectures at conferences. Dr. Zychowicz serves as a progressive educator for NPs on the cusp of change in the current U.S. healthcare climate.
RELATED: Guide to Enrolling in an Online Nurse Practitioner Program
6. The Political Visionary
Congresswoman Lauren Underwood (D), RN, MSN/MPH serves Illinois' 14th district, which encompasses the north and west suburbs of Chicago. Congresswoman Underwood is the first woman, a person of color, and a millennial to represent her community in Congress. She is also the youngest black woman to serve in the United States House of Representatives. President Obama appointed this health care and political champion as the disaster preparedness Senior Advisor for the US Department of Health and Human Services (HHA). Through her work with the HHS, she helped implement the Affordable Care Act and contributed to the new focus on quality and value in U.S. healthcare. She also educated nurse practitioners through Georgetown's online NP program.
RELATED: A 7 Step Health Policy Toolkit to Flex Your Political Muscle as a Nurse Practitioner
These non-conformist advanced practice nurses demonstrate strength, innovative action, and growth. We should continue to look to them as a source of inspiration for leading healthcare in a positive direction. Consistently included as a part of the most trusted profession, NPs have successfully advanced education, professionalism, and public support to implement change. Do you know an NP who inspires you?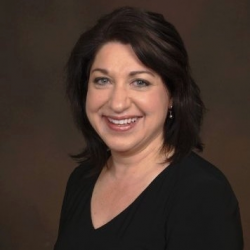 Latest posts by Fran Fasching, DNP, RN, FNP-BC
(see all)