Is Full Practice Authority Here to Stay? How COVID-19 is Advancing the Future of Nurse Practitioner Practice
Last Updated/Verified: Jul 18, 2023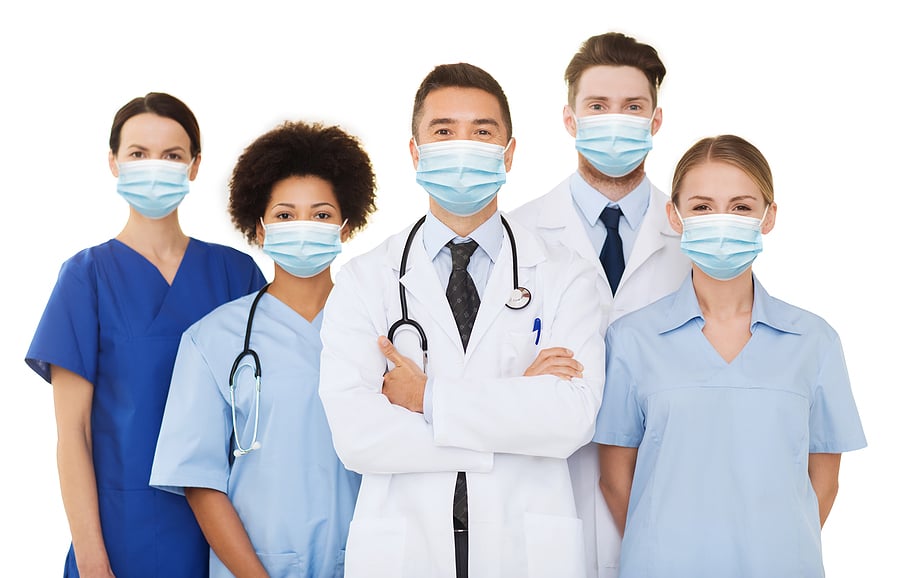 In 2011, the Robert Wood Johnson Foundation Initiative on the Future of Nursing released The Future of Nursing: Leading Change, Advancing Health. This compelling report called for the "transformation" of health care delivery by allowing nurses – especially APRNs – to "practice to the full extent of their education and training" as an opportunity to address the challenges involved in primary care and our healthcare system. Nearly 10 years later and amid a global pandemic, we are seeing some of the fruition of this report come to life. With concerns regarding obtaining access to care in rural populations, creating equitable systems for racial and ethnic minorities, and maintaining care for an aging population, our profession and society is facing a sudden shift to address the drastic impact that COVID-19 has created.
Varying Guidelines on Nurse Practitioner Full Practice Authority
Although there is growing evidence linking nurse practitioners to higher quality of care and safety for patients, shortages of care remains a long-standing discussion in healthcare – particularly for APRNs. Additionally, varying guidelines on nurse practitioner full practice authority continues to be an ongoing conversation. In fact, it's often a "regulatory barrier" for the profession and our ability to deliver care at our highest abilities for the communities we serve. This is primarily due to the fact that our licensure has been heavily regulated on the state level, as opposed to a federal level. This legislative regulation often makes it difficult to consistently ensure that nurse practitioners are able to deliver care without the challenge of legal and geographical boundaries that can leave some states far more restrictive in practice than others. While small advances have occurred over the years, they have been slow-coming up until now.
NP Practice Authority During a State of Emergency
Since the onset of COVID-19, we have seen an immediate shift in the various legislative barriers and regulatory practices that have served as a major obstacle for nurse practitioners. Governing bodies, both within the healthcare industry and on a national level, have also embraced the urgent need to reevaluate the traditional restrictions that have been in place since the profession began in the 1960s. One visible shift in this understanding has been made public in an evolving statement from the American Association of Nurse Practitioners, which details the various ongoing changes occurring on a policy level to temporarily suspend and waive practice agreement requirements. These waivers have been the solution to the growing need for competent health care providers to address the exponential necessity of access to care. This refers to cases that relate to the global pandemic of COVID-19, as well as primary care and population health needs that have been present all along. In the midst of social distancing guidelines and state lockdowns, one major tool that has helped drive this accessibility is telehealth.
The Rise and Impact of Telehealth on NP Practice
The presence of telehealth, or telemedicine, is not a new topic or concept. However, with the rise of technological innovations and societal changes that have occurred due to the global pandemic, the conversation surrounding telehealth has become the topic of our times. According to a 2018 article, Telehealth and Legal Implications for Nurse Practitioners, the most basic definition of telehealth is the "use of…telecommunication technologies to support and promote long distance…health care." The article further explains that telehealth's original goal was to meet the needs of underserved and rural patients. However, much like what has been seen in traditional primary care practices, there are regulatory barriers to telehealth as well. Requirements have often varied from state to state, which has ultimately led to confusion for NPs involved in the practice. Regardless of these obstacles, we have recently seen a drastic transformation in the extended permission of this valuable and urgently necessary tool for the practice of all healthcare providers. This change has truly represented a shift toward practice transformation, as hoped for in the 2011 Future of Nursing Report.
Approaching NP Practice in a Post-Pandemic Society
The major question on everyone's minds is, what's next? How do we approach NP practice in a post-pandemic society, assuming how quickly our trajectory changes? Even more importantly, how do we adequately equip future and new-to-practice nurse practitioners to be well-prepared to handle shifting policies, requirements, and ongoing credentialing needs? The need to implement unique ways to fulfill clinical requirements is now more important than ever. On a positive note, with the ongoing need for social distancing guidelines, future nurse practitioners are being strategically prepared to thrive in telehealth and technology-heavy health care systems. Nurse practitioner students, faculty, and (most importantly) policy-makers must continue to consider all of the possibilities in this "new normal." So, is full practice authority here to stay? If we truly hope to see a transformation in practice, we must aim to follow the pivotal 2011 report: be the future of nursing by leading change and advancing healthcare.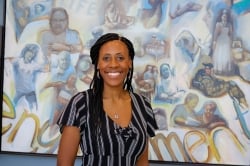 Latest posts by Antonette Montalvo, MSN, PNP-BC, BSN, RN
(see all)