What I Wish I Had Known as a New NP
Last Updated/Verified: Jan 9, 2023
Page Sections
Use the drop down menu below to jump to a specific section.
From excitement and elation to fear and anxiety, a brand new nurse practitioner (NP) is likely to experience a wide range of emotions. Transitioning from the role of a seasoned nurse to a novice NP can be particularly stress-inducing. Although the past few years of formal schooling and practicum experiences have certainly been valuable, there is no handbook for handling this transition. When I graduated from NP school, I thought I had to know it all. (Spoiler alert—you don't!) From taking board certification exams to landing a job and establishing a new career, here are some of the things that I wish I had known when first starting out as a new NP.
Board Certification
The two certifying bodies for NPs are the American Association of Nurse Practitioners (AANP) and the American Nurses Credentialing Center (ANCC). New graduates often wonder if taking a review course for the board certification exam is worth it, as this adds another expense to the already costly process of becoming an NP. In my opinion, a review course is worth every penny. It helped me better organize my study materials, effectively prioritize the most important information, and develop a framework to prepare for the exam. I haven't met one NP who did not find an exam review course to be beneficial.
The Job Hunt
In some cases, practicum experiences in NP school can lead to a job upon graduation. However, this is not always the case. The new NP should start searching for a job when they are comfortable doing so. However, it's important to keep in mind that the process will likely take much longer than applying for and securing a new RN job. Some NPs aim to have a job waiting for them prior to graduation, while others prefer waiting until passing board exams to begin the search. The new NP should have an updated resume that suits their desired job and it should be tailored to each position they apply to. Many resources exist for support with resume writing, and these can be highly valuable tools for the new NP.
RELATED: Are You Stressed About Negotiating Your NP Contract? Follow These Four Steps to Success
Role Transition
Working as an NP involves a different set of tasks and skills than an RN role. However, the critical thinking skills developed while practicing as an RN will serve as a foundation for future NPs. These new skills will continue to build and advance—even many years into practice. Particularly when working in the same location, the line from RN to NP can be a tough one to cross. It can be challenging for others to see you take a new role with different expectations. Give yourself the grace to acknowledge that it's okay to not know everything and gaining confidence in this new position will take time.
RELATED: New Graduate Nurse Practitioners: Keep Learning to Build Confidence
Ask Questions
It's normal to have many questions as a new NP. Never be afraid to ask them, as this is how learning continues after graduation. Particularly during COVID times, practicum experiences may have had limited clinical opportunities. When starting out, a new NP will have unfamiliar experiences or situations daily. Understanding everything from the very beginning should never be expected.
Find Resources
Whether working in primary care or a specialty, a variety of invaluable resources are available for NPs to refer to. As a medical oncology NP, UpToDate and the National Comprehensive Cancer Network (NCCN) are resources that I continue to use daily— even 10 years into my career. Finding the most useful tools and bookmarking them for future reference will make practice much easier. As time goes on, a great deal of information will be committed to memory.
Collaboration
Serving as a crucial piece of providing excellent patient care, collaboration lies at the heart of the NP role. This includes teaming up with patients, RNs, and other staff members. In addition, the relationship with the collaborating physician should be strong. While some states offer full independent practice opportunities for NPs, many require some level of collaboration with a physician. The new NP needs to work alongside someone that they feel comfortable with and can turn to with questions without feeling judged. Furthermore, the NP should believe that the collaborating physician does a good job in their role. There may be a period of time where the new NP feels that they have to earn their trust and prove themselves. However, the physician also needs to earn the trust of the NP. Having a poor relationship with a collaborating provider can lead to significant job dissatisfaction. Even if working completely independently, establishing a strong dynamic with a more experienced healthcare provider can be invaluable.
***
All experienced NPs will be able to recall some things that they wish they knew when first starting out. It's important for new NPs to remember that they will never be expected to know everything immediately and should embrace opportunities to work in positive environments that promote ongoing collaboration. Additionally, keep in mind that the first job after graduation may not be a perfect position. However, it will certainly offer much to learn from.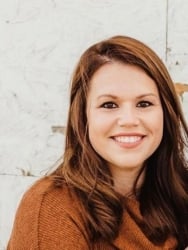 Latest posts by Julie Scott
(see all)