Are You Stressed About Negotiating Your NP Contract? Follow These Four Steps to Success
Last Updated/Verified: Apr 23, 2023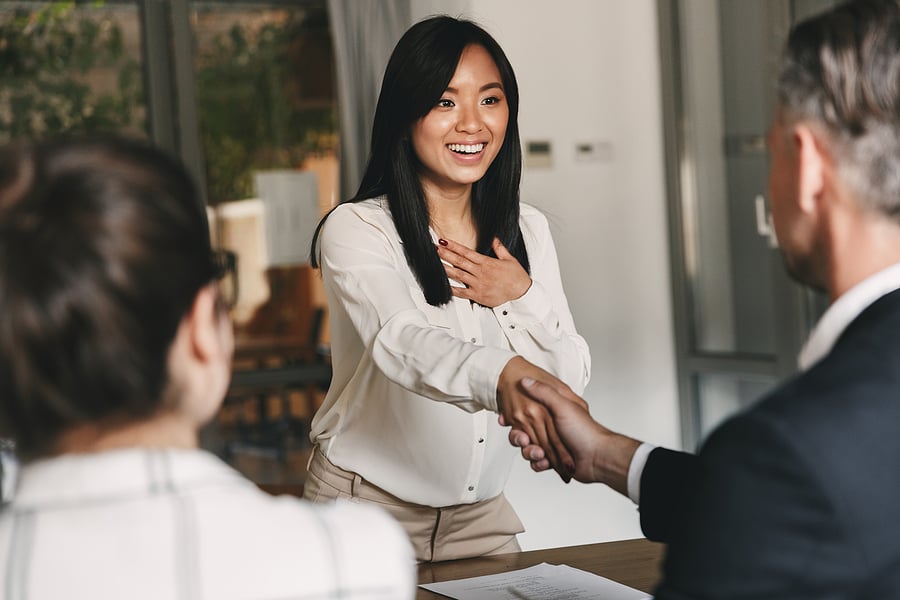 Whether you're a newly graduated nurse practitioner or an experienced NP, contract negotiation can be intimidating to even the most confident people. Poor salary negotiation doesn't only affect you – it reflects on our profession and sets a precedent for NPs interviewing behind you. If you accept less, then the NPs below you will be offered less as well.
Why Is Contract Negotiation Difficult for NPs?
Negotiating goes against a nurse's nature. The best qualities of nurses – caring and empathy – work against us during negotiation. Place these traits aside and bring your communication capabilities, attention to detail, and leadership skills to the forefront.
There is a gender gap in negotiating. Men earn almost 25% more money than women because they negotiate more aggressively. Traditional gender roles and the nature of nursing ultimately compound the gender gap. Nurses – and women in general – are often expected to be accommodating, considerate of others, and relationship-oriented. These traits can make it difficult for women to be assertive negotiators. In contrast, the societal expectation of male nurses – and men in general – involves a competitive, profit-oriented, and aggressive personality. As a result, men are more comfortable negotiating pay and benefits.
Nurse practitioners are more needed and valued than ever! According to the 2011 Institute of Medicine report "The Future of Nursing: Leading Change, Advancing Health," NPs will lead the country in caring for aging baby boomers, serve as champions in primary care, and continue to be a part of the largest health care workforce in the U.S. A fair salary is essential to reflect the value of NPs, and reasonable salary negotiations benefit the profession as a whole.
Confidently Negotiate Your Contract by Following These Four Steps
1. Prepare For the Conversation
a. Research NP salaries. In the U.S., this can vary by location and hospital network. An online search can help, but the best resources will be your NP peers. Call previous clinical preceptors or ask professors what salary to expect after graduation.
b. Gather background information about the practice. What is the community and patient population? How many physicians and providers are in the practice?
c. Practice confidence! Perfect your body language by sitting up straight and avoiding fidgeting. Keep your tone of voice pleasant and maintain eye contact throughout the conversation.
2. Say No To The First Offer
If the first salary offer seems below average or is not where you'd hoped it would be, it may be a low-ball number. So how do you know what to counter offer?
a. Aim to add at least 10% to the initial proposal. It's also a good idea to research the market rate for the position in your area, taking into account your education and experience level, and calculate your counter offer accordingly.
b. Be prepared with reasons as to why you are requesting more. Do you hold additional credentials or certifications? Do you have extensive niche experience? If an employer wants to know why you are counter-offering with a higher salary figure, be sure to highlight why you are worth it.
3. Annual Salary Isn't the Only Consideration – Be Prepared to Address Additional Perks
a. Negotiate orientation time – An appropriate mentored orientation time – especially for a new graduate – is three to six months. Make sure to include this orientation time in the contract, as informally-discussed orientation times can end up shorter than agreed upon.
b. Are you taking after-hours calls? Get paid for it. In some practices, after-hours and weekend call time is a regular part of employment. Expect additional pay for on-call hours.
c. Negotiate your contract yearly. It's not unusual for an employment agreement to automatically renew annually. Holding a yearly review of your work and a discussion for new contract terms is standard and allows you to renegotiate salary and other contract terms.
d. Remove any restrictive covenants. A restrictive covenant (or a non-compete clause) is set to prevent you from working within a specific area (usually within 25 miles) of the practice and can be in place for one to five years after your employment ends. Never agree to sign a contract with a restrictive covenant. These restrictions force NPs to move or commute long distances and if you leave the organization for any reason, the restrictive covenant still stands.
e. Termination. Both parties should share the same terms to end the employment agreement. Health care providers give three months notice when they resign and conversely, the practice should be required to provide the NP with the same three months notice of termination. It takes 90 days or more to find another job and complete the credentialing process.
f. Negotiate a bonus. It is possible to receive an annual bonus based on performance and practice success. Sometimes, Relative Value Units (RVU) determine bonus pay. RVU, used by insurance companies to pay providers, is based on the extent of the provider's work, necessary resources, and expertise in providing patient care. Physician partners receive year-end rewards and so should you!
4. Sleep On It
Don't give an immediate answer. Take at least a day to consider the proposal and decide if the job and contract detail is right for you.
Negotiating the right contract delivers professional satisfaction and respect from practice management, which ultimately benefits the NP profession. Never be afraid to get out of your comfort zone and negotiate!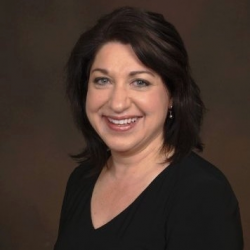 Latest posts by Fran Fasching, DNP, RN, FNP-BC
(see all)