New Graduate Nurse Practitioners: Keep Learning to Build Confidence
Last Updated/Verified: Jun 10, 2023
As a new graduate nurse practitioner, you're equipped with all of the latest information and guidelines to inform your practice. You demonstrate enthusiasm and compassion, and offer a fresh set of eyes in the medical field. However, you can't help but feel nervous, uneasy, and overwhelmed by the sheer volume of knowledge required to provide safe and effective care for a wide variety of patients. Understanding the important ways to support and advocate for yourself as a new grad is essential to your long-term success in this demanding field.
Build Confidence With a Fellowship Program
With varying credentials among nurse practitioners including MSN and DNP, formal education and hands-on clinic experience can vary at the time of graduation. Some universities and healthcare facilities are expanding post-graduate training to include NP residency and fellowship programs. These programs may focus on a particular specialty, or offer further training in the broad field of primary care. These programs offer support for new NPs in developing assertiveness, long-term patient planning, and critical thinking skills. According to JoAnne Saxe from the UCSF School of Nursing, "The community setting is demanding – even for those who are excellently prepared. The extra in-the-trenches learning of a residency not only solidifies skills, but also acts as a testing ground for future work experience."
Focus Your Skills With Specialty Training
Nurse practitioners are employed in nearly every medical specialty. Specialty training is critical for success in these focused fields. Specialty training may include:
On-the job training
Course work for specialty certifications
Conference training sessions
Many healthcare facilities and clinics offer specialty training after employment begins. This is a simple way to obtain extra training and gain invaluable experience while working as an independent provider. Attending specialty professional conferences that offer clinical training sessions is another skill-building technique. These hands-on training sessions are particularly effective for NPs moving into fields such as dermatology, cardiology, neurology, or orthopedics. Attending conferences is also beneficial for building a network of colleagues. Maintaining collaborative relationships with other providers both locally and remotely is a great confidence builder. Specialty professional organizations, such as the Orthopedic Nurses Certification Board or Dermatology Nurse Practitioner Certification Board, also offer coursework for certifications in these fields. Reviewing test-prep materials and educational resources for specialty certifications offer a deep understanding of current evaluations, diagnoses, and treatments for NPs who are motivated to pursue specialty practices.
Collaborate With a Mentor
As noted in a 2018 review in The Clinical Teacher, "the practice of mentorship may help to foster an understanding of the enduring elements of practice within these organizations. Mentoring involves both a coaching and an educational role, requiring a generosity of time, empathy, a willingness to share knowledge and skills, and an enthusiasm for teaching and the success of others. Being mentored is believed to have an important influence on personal development, career guidance and career choice."
Finding a mentor may be your most important task as a new grad NP. A good mentor is invaluable in any career setting, but it's particularly essential in the healthcare field. In addition to helping build confidence and skills among new grad NPs, mentors also offer the moral and emotional support that's critical to practitioners' success in today's demanding environment. A mentor-mentee relationship does not end when you become a seasoned practitioner. Mentorship is an important part of a career-long support chain that will eventually lead to you serving as a mentor. Healthcare providers must hold each other up, challenge each other to provide the best patient care possible, and protect each other during challenges to effectively maintain a passionate and progressive standard of care. A mentor may be:
An experienced physician in your clinic
An experienced NP in your clinic
Another new grad NP
A clinical professor
A previous clinic preceptor
As long as a colleague supports your ongoing learning, offers helpful and timely advice, and lends an open ear for any challenges you may have, you can consider them a mentor.
Get Comfortable With a Learning Mindset
Scientific studies, evidence-based practice guidelines, and treatment updates are constantly evolving. Therefore, it is critical to find resources that support your ongoing learning. Having a go-to toolbox is helpful for day-to-day learning during clinical practice. Programs such as UpToDate, 5-Minute Consult, and National Clinician and Consultation Center offer quick, concise, evidence-based guidelines for treating a wide variety of conditions. Finding a program that works for you is key. A pharmaceutical reference such as Epocrates, Physicians' Desk Reference, or Lexicomp is also useful for safely prescribing medications. Specialty organizations and the USPSTF offer convenient access to the guidelines for a variety of common health treatments and screening procedures. Additionally, learning continues outside of clinical practice. The variety of online and in-person CME products and online and print professional journals allows NPs to choose the format and topics they wish to study.
RELATED: What I Wish I Had Known as a New NP
Ultimately, succeeding as a new grad NP requires a growth mindset of constantly gaining knowledge and adapting. Whether we are calling on a colleague, reading a journal article, or completing a hands-on clinical session, we are never done learning.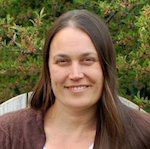 Latest posts by Kelly Coloff, FNP
(see all)