The Personality Pandemic: Managing 6 Common Character Traits During COVID-19
Last Updated/Verified: May 7, 2023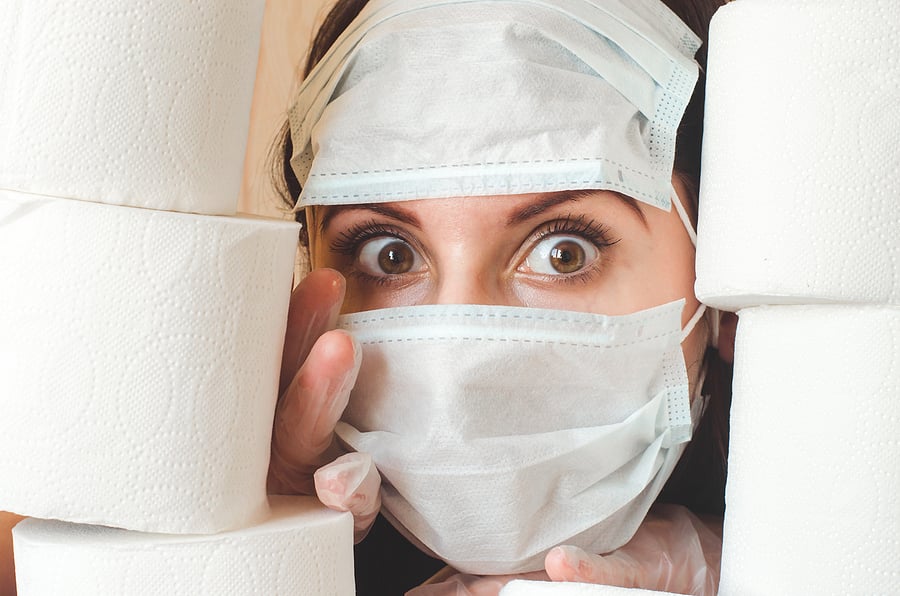 Throughout this strange time of COVID-19, we encounter many personalities. The public has several ways of obtaining information about the virus including detection, prevention, and death rates. The frustration of quarantine, coupled with parents acting as teachers while working remotely, creates entirely new levels of stress. We are living outside of the norm, which can result in amplified shifts in personality traits. Amid all of these changes, NPs continue to be relied on for treating and counseling patients. Both in the office and on the street, NPs share advice and answer questions about the virus as the public strives to return to normalcy in their personal and professional lives.
RELATED: Is Full Practice Authority Here to Stay? How COVID-19 is Advancing the Future of Nurse Practitioner Practice
How Nurse Practitioners Can Approach 6 Different Patient Personality Types
It's essential to first understand the different types of personalities to properly handle them, while simultaneously providing sound information to calm the madness. You don't need to be a psychiatric-mental health NP to communicate effectively with different patient personalities. The following six personality types are common across patients and the public. As nurse practitioners are often asked to weigh in on COVID-19, these personalities should be carefully considered when doing so.
1. Reframe Public Guidance For the Rebel
Rebels do what they want to do when they want to do it and typically resist taking direction from authority. For instance, the rebel will likely not agree to wear a mask or practice social distancing. It's important to remind rebels what they want and how their actions affect them. Rebels are concerned about being true to themselves, and they can embrace a habit if they view it as a way to express their identity. The rebel might agree to wear a mask if they realize that it will keep them healthy and give them control over not infecting anyone else.
2. Have Fun With the Narcissist, But At a Distance
The narcissist cannot think communally, lacks empathy, and thinks that he or she is exempt from COVID-19 restrictions. Educating the narcissist, and asking this personality type to be considerate of others will not be successful. However, continually pointing to scientific facts might persuade the narcissist. Despite being fun and dynamic people, it's best to avoid narcissists as they can be dangerous to your health!
3. Be Creative With the Exasperated
Exasperated people are fed up with restrictions and mask requirements. They don't want to talk about COVID-19 anymore and seek to break social standards. This exhausted and wary group needs adequate education about restrictions to be delivered in brief and simple terms. They also require proof of how the limits are helping to reduce the spread of the pandemic. Aim to make mask-wearing fashionable, and explain to them that they are helping the community by following social guidelines.
4. Share With the Social Media Blabber
The social media blabber is receiving most of their information from social media outlets such as Facebook and Instagram. This group needs a dedicated page for daily readable updates. Providing positive and hopeful data is helpful to the social media blabber (and their followers).
5. Save Your Energy For the Overwhelmed
Individuals who are overwhelmed feel anxious about breaking free from quarantine restrictions. They only talk about the worst-case scenarios of COVID-19 and have difficulty recognizing that 90% of patients recover with mild to moderate illness. This group needs one-on-one conversations and frequent updates about the spread of the virus, including when safe vaccines are available and progress on treatment.
6. Prepare to Correct the Conspiracy Theorist
According to a June poll, approximately 25% of Americans believe that there is some element of conspiracy associated with COVID-19. The infodemic includes a group of educated "Front Line Doctors" touting that there's a secret cure for COVID, protest public mask-wearing, and fight for an open economy. With the help of social media, a documentary by a shamed virologist called Plandemic reached millions of people. Even celebrities message their followers who question the science. It is easy to spread misinformation and difficult to correct it with ever-changing scientific data.
The Bottom Line
For all of these groups, open-ended questions and active listening techniques are key to easing anxiety, stopping the spread of unreliable information, and creating a trusted relationship between you and the public. Share reliable and up-to-date information with patients and the community members using public and scientific data. Show interest in their changing lifestyles and offer personal anecdotes. It's important for providers to avoid letting patients lose sight of current health problems and openly discuss concerns about the pandemic. This includes the possibilities of depression, poor coping mechanisms, and unsafe living conditions.
Information around COVID-19 changes every day. Therefore, it's crucial to present patients with the latest data and convey it with a sense of professionalism and unwavering confidence. The best websites for up-to-date information and patient-friendly resources include the Centers for Disease Control and Prevention (CDC) COVID-19 Information page and the Johns Hopkins Coronavirus Resource Center.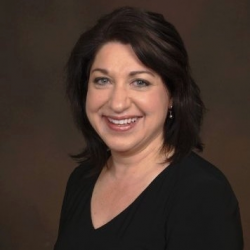 Latest posts by Fran Fasching, DNP, RN, FNP-BC
(see all)