Is A 'Locum Tenens' Job For You? The Pros and Cons for Nurse Practitioners
Last Updated/Verified: Oct 22, 2023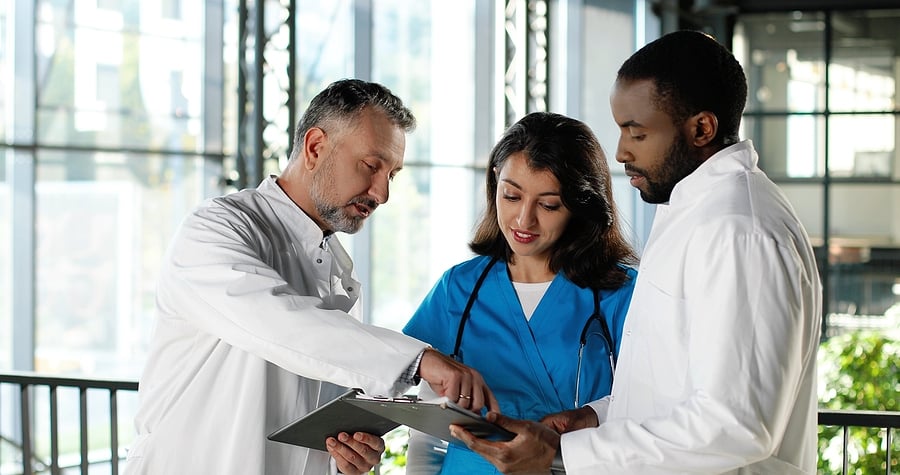 The U.S. Bureau of Labor Statistics expects employment for nurse practitioners (NPs) to grow 45 percent from 2019 to 2029. Therefore, now is the ideal time to consider temporary clinical assignments—better known as 'locum tenens' jobs, which is Latin for "to hold a place." These assignments cover all medical specialties and practice settings, with durations ranging from days to months.
RELATED: Tips and Tricks for Nurse Practitioner Networking
How Nurse Practitioner Locum Tenens Jobs Work
It's most common for locum tenens NPs to work with healthcare staffing companies, as they play a supportive role in NP licensing, credentialing, relocation, and placement. However, locum tenens nurse practitioners can also work directly for organizations as temporary employees or independent contractors. Here's a basic rundown of NP locum tenens positions.
The Healthcare Staffing Agency
Healthcare staffing companies handle temporary work contracts from hospitals, clinics, and facilities. Reasons healthcare employers use locum tenens can vary. Some need temporary support due to challenges filling permanent positions or covering for leaves of absence. Staffing agencies are actively involved in the NP placement process, ensuring that candidates are experienced and qualified.
The Contract
A quality staffing company will protect the interests of both the nurse practitioner and the hiring facility. Nurse practitioners can expect a legally binding contract outlining the terms of agreement such as the assignment, start and end dates, pay rate, and stipends. The temporary contract varies by location and facility and becomes an important element of the tax-related requirements associated with locum tenens work.
The Travel
For tax purposes, functioning as a locum tenen means temporary and periodic movement away from your tax home. So, how far away is "away from the tax home?" Although the IRS does not state an exact distance, it must be far enough that rest or sleep are required for the NP to perform the work.
The Reimbursement
Often, the NP pay package will contain tax-free reimbursements. The IRS expects tax-free reimbursements to be for expenses—not substitutions for wages. In order to qualify for tax-free reimbursements, the NP must have a legal and established tax home. This means not working too long in one place, or not working in the same area for more than 12 out of 24 consecutive months. The temporary contracts serve as proof of these requirements.
Pros of Locum Tenens Assignments
Nurse practitioners who enjoy the challenge of working in new environments often gravitate toward locum tenens positions. This is also a good arrangement for NPs who don't want to be tied down with a permanent position, or even for those looking for extra work on the side. Other advantages include:
No quotas. Locum tenens are paid hourly or weekly wages. With no productivity quotas, the primary focus is patient care.
Great pay. Reimbursement depends on the specialty and state that you work in, but it is always comparable to market value. NPs should negotiate a competitive hourly or weekly wage, along with travel or lodging expenses that are paid or reimbursed by the agency. Additional benefits may include malpractice insurance or free continuing medical education credits.
Flexibility. Will you work full-time, part-time, or extra shifts? When, where, and how long will they be? You can let the agency's travel team arrange housing and travel accommodations, or find it yourself. It's your choice!
Discover. Traveling involves discovering the culture and tastes of new places. It also means a variety of unique clinical experiences—from serving patients in rural areas to working with front-line technology in leading teaching hospitals. Even if your locum tenens assignment doesn't take you too far from home, exploring a different healthcare organization or part of town can give you a fresh perspective.
Cons of Locum Tenens Assignments
The unpredictable nature of locum tenens jobs is not suited for every nurse practitioner. Before you commit to this type of working arrangement, be sure you are aware of the following:
You will be expected to hit the ground running. You won't need a ton of experience, but you will need to know what you're doing. These positions do not offer long orientations or drawn-out breaking-in periods.
You will need to be alert. Recruiters don't work for you—they exist for their clients. Some staffing agencies will earn commissions on each NP salary. This isn't a bad thing, but it's important to recognize that not every recruiter will have your best interest in mind. The final choice is always yours.
You will need extra advice. Prior to beginning a locum tenen assignment, consult with your tax preparer. Discuss taxation laws, as well as taxable and nontaxable reimbursements in the states you're traveling to (if applicable). Do not depend on the staffing agency to give you tax advice.
RELATED: Keeping Your Sanity: How to Prevent Nurse Practitioner Burnout
How to Get Started As a Locum Tenens Nurse Practitioner
If you've weighed the pros and cons and come to the conclusion that you'd like to try out locum tenens NP positions, the following tips will make your transition much easier:
Know what you want. Do you need benefits, travel, lodging? Will you need a 1099 or W2 for payment? Where do you want to go? How far from home are you willing to travel? What are the practice laws in the states you're traveling to? Ask yourself these questions before you contact a staffing agency.
Make a timeline. If substantial travel is required, getting started means lining up your own travel readiness with the requirements of the state or region you're heading to, and then aligning that with current demand. Maintaining a multi-state RN license in a Nurse Licensure Compact state can help you find work faster while obtaining licensing for other states.
Research agencies. Choose at least four agencies with strong reputations. Good recruiters are those who return calls and follow up. It's not uncommon for NPs to use multiple agencies, depending on their needs.
Gather and organize. Keep all of the documents you need in one place. Make PDFs of licenses, certifications, vaccination records, reference letters, and CEUs so they are ready to email at a moment's notice.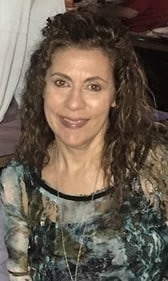 Latest posts by Julie Nyhus
(see all)