Is a Nurse Practitioner Residency Program for You? Weighing the Odds and the Need for Programs in Every State
Last Updated/Verified: Nov 5, 2023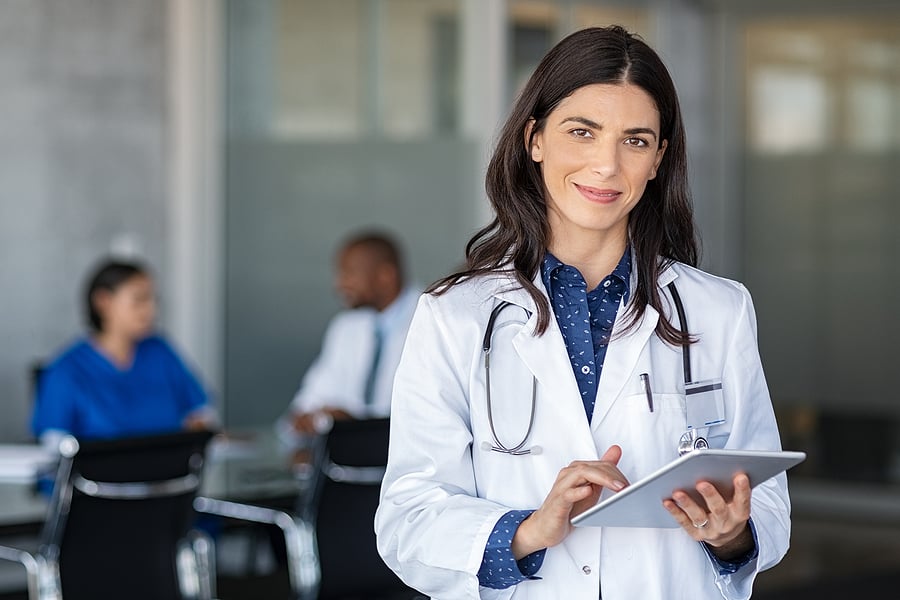 When a nurse practitioner (NP) graduates from an accredited program, they are ripe with a combination of masters prepared knowledge and registered nursing experience. Many new graduates are eager to start a position in their new role as a healthcare provider but can feel equally as anxious about the new amount of autonomy and responsibility expected from them. Although accredited nurse practitioner programs require a minimum of 500 supervised direct patient care clinical hours, many employers remain hesitant to hire new graduate NPs due to the lack of experience as a provider in the field. Additionally, there is an employee turnover rate twice the amount of physicians with advanced practice providers, and it is hypothesized that the two factors to blame are experience and receiving a formal orientation. There is, however, a potential solution to creating a comfort zone for both employers and NPs through the use of nurse practitioner residency programs.
What Is a Nurse Practitioner Residency Program?
A nurse practitioner residency program is a voluntary post-graduate position through which advanced practice nurses shadow other healthcare providers in order to earn critical, on-the-job experience. Most are familiar with physician residency programs, which are required for licensure by their profession. Residents obtain a plethora of hands-on experience that can be more beneficial, in terms of growth of one's professional character, than didactic lessons themselves.

These programs can emphasize gaining skills from numerous different specialties, ranging from primary care, oncology, cardiology, and more.

A typical program lasts one year and is usually hosted by, but not limited to, teaching hospital facilities.

The first nurse practitioner residency program was established in 2007 in Connecticut.

The largest fellowship to date is housed at the Center for Advanced Practice at Carolinas Healthcare System in North Carolina, which accommodates 68 fellows at any given time.
What Are the Positives of Nurse Practitioner Residency Programs?
Hands-on experience. While shadowing experts in the field, the resident is able to practice first-hand with mentors readily available for review. Since it is established that the resident is technically in training, they may receive more of a grace period for questioning and errors. Residency programs can be viewed as "training wheels," and at the completion of the program, the candidate should feel comfortable removing them.
Networking. By working alongside experts, one is able to establish relationships directly with professionals in the field. Many new graduates have stated that they found their first positions solely through networking; by attending a residency, future employers may be able to put a face to the name.
Job satisfaction. According to a survey conducted in 2016 involving nurse practitioners who participated in a post-graduate program, job satisfaction was higher amongst these individuals. This makes sense when relaying back to the previous exponential turnover rate in comparison with physicians. The study concluded that NPs who had formal orientation were less likely to resign. Consequently, the preparedness of the nurse practitioner is directly related to job satisfaction. This factor may be appealing for employers as well, since hiring a nurse practitioner is an investment for the company, and many are wary of hiring candidates with a sporadic work history.
What Are the Negatives of Nurse Practitioner Residency Programs?
Salary. Most residency programs will only pay the participant approximately 60% of a typical nurse practitioner salary, which may be conflicting for the new graduate who has many student loans to repay. This factor may make candidates who have multiple years of registered nursing experience hesitant, since 60% of the NP salary may be comparable to a veteran registered nurse's salary. Therefore, residency programs could be a very appealing option for a new graduate with minimal prior nursing experience. Additionally, a graduate who has completed an accelerated RN to MSN program with no acting experience in the hospital setting could potentially benefit as well.
Relocation. Since the concept of residency programs is not yet widely implemented, one may have to move to a different state for a full year in order to complete a program that is aligned to their specialty of choice. This may not be an option for a graduate who has a family rooted in their current location.
Why Aren't There More Nurse Practitioner Residency Programs?
Ultimately, it boils down to funding. Most programs are internally funded, which in return benefits the same hospital system by producing advanced practice providers who can contribute back with readiness and preparedness. In order to increase the number of programs, federal funding must be increased. One may help increase the demand for residency programs by advocating through the legislature. Contact local representatives and propose why adding an NP residency program may help with the increased demand for healthcare providers. There is a dire need for competent advanced practice providers in the field, as the shortage of primary care physicians continues to increase.
Is a Nurse Practitioner Residency Program Right For You?
Is the market in your location saturated with new graduates? If so, what are your cohorts saying about the likelihood of new graduate nurse practitioners actively being hired in the field? Completion of a residency program may highlight you from a sea of applicants. This is especially applicable if one is wanting to work within a specific hospital system. Many applicants can search for as long as six months to find a new graduate position. If the market is saturated and the probability of finding a job is low, consider applying to a residency program to expand your network and add another strong bullet point to your resume. If your state is one of the twenty without programs, consider writing a letter to your legislature to introduce the topic.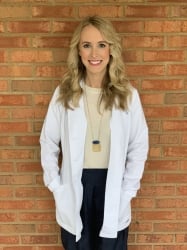 Latest posts by Whitney Weingarten, FNP-C
(see all)