Clinical-Community Linkages: Why Public Health Needs Nurse Practitioners
Last Updated/Verified: May 21, 2023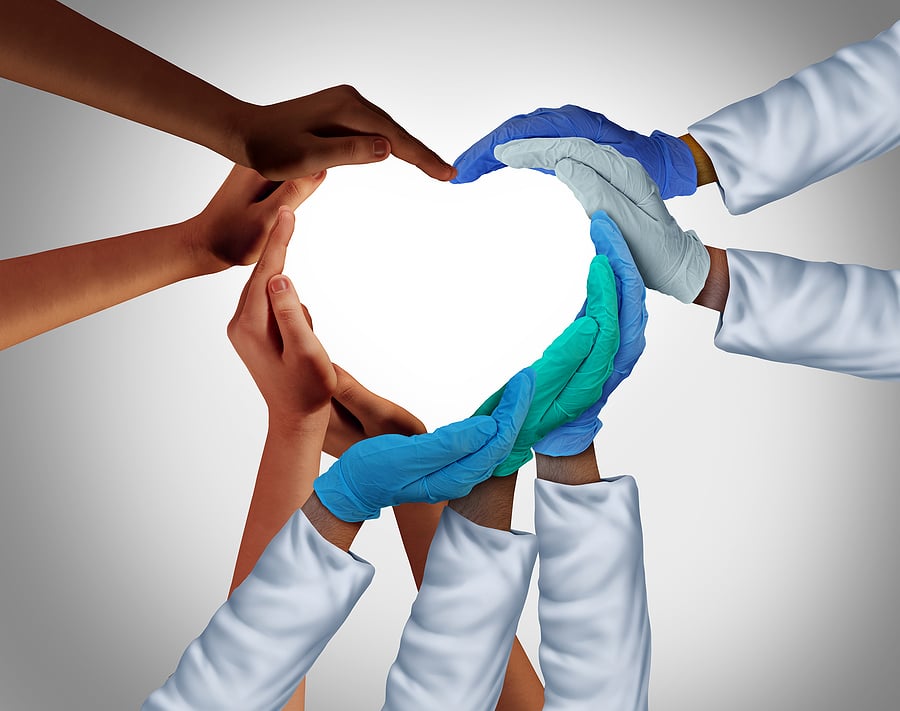 Public health and healthcare agendas can seem to run parallel to each other rather than together. Some clinicians lament that public health agencies don't understand the difficulties of primary care services. On the other hand, providers often discuss how overwhelmed they can get by 15-minute appointments, as it prevents them from spending quality time with their patients.
Public health agencies and nurse practitioners have the same overall agenda — improving people's health. Despite maintaining similar goals, they work on separate tracks. Public health and nursing — specifically nurse practitioners — can work together to improve the health of their patients and communities through clinical-community linkages (CCL).
Why Nurse Practitioners and Public Health Go Together
Nursing focuses on the health of all people. Florence Nightingale, a renowned nurse who was known as the Mother of Nursing, paved the way for professional nursing in the mid-19th century by utilizing scientific approaches and health education across the community. Nursing has since evolved, with opportunities ranging from working inpatient in hospitals to outpatient in research and a variety of other careers. Nurse practitioners take this one step further, gaining additional education to reach specific patient populations. According to the American Public Health Association, public health promotes and protects the health of people and the communities where they live, learn, work, and play. Based on both descriptions, advanced-practice nursing and public health can join forces to improve the health of individuals and communities.
RELATED: 6 Nurse Practitioner Visionaries You Should Know About
What Are Clinical-Community Linkages?
Clinical-community linkages are one of the many ways that nurses, nurse practitioners, and public health agencies can work together. This extends beyond working in a government agency, such as Health and Human Services. Instead, clinical-community linkages are connections that community organizations and clinics form and utilize to better serve individuals within the local community.
According to the Agency for Healthcare Research and Quality, CCL offers the following benefits:
Patients receive more help with changing unhealthy behaviors
Clinicians are supported in offering services to patients that they cannot provide themselves
Community programs are connected with clients who their services were designed for
Here's an example of how clinical-community linkages can work. A patient who is at risk for diabetes visits a community clinic for a follow up. A nurse practitioner has approximately 15 minutes to talk to the patient about what it means to be at risk for diabetes and how to prevent it, and then sends them on their way. Through CCL, a nurse practitioner can network with organizations in the community that may provide free diabetes education classes, such as the National Diabetes Prevention Program, community walking groups, and more. This type of linkage provides opportunities for healthcare clinicians to help patients connect with community organizations to improve their health. As a bonus, some of these programs are free.
How Nurses and NPs Can Get Involved
Healthcare doesn't have to be secularized to only a provider or a clinic. As healthcare moves toward an interprofessional model, clinicians can look outward and determine which community organizations can serve their patients' needs. It can be remarkable to see so many organizations involved in community-clinical linkages. However, they often lack a key player — healthcare providers. Public health agencies are often reluctant to receive feedback from clinicians on their programs and associated implementations. While these groups need to be more accessible to clinicians (i.e. scheduling times when clinicians aren't seeing patients or charting), it's surprising that many clinicians who want their voices heard on improving others' health do not attend these work groups.
Nurse practitioners and clinicians can play an active role in supporting individuals' health within a community. It can be as simple as emailing local public health agencies about opportunities to be involved in public health initiatives, attending public health webinars or conferences, and networking with community organizations.
A Personal Connection
Working in public health, I have been able to learn about all of the excellent resources that are available on a local scale. While studying to be a family nurse practitioner, I was told about how important it is to educate older patients about falls. However, we were never provided with resources or available classes where patients could learn more about fall prevention Through public health networks, I eventually learned about the National Council on Aging and where I could access fall prevention resources. However, it's likely that not all clinicians know about these resources. That is why clinical community linkages are so important.
Public health and healthcare don't have to work on separate tracks towards the same goal. With the help of clinical-community linkages, both groups can network together and build strong links within the community to effectively serve patients.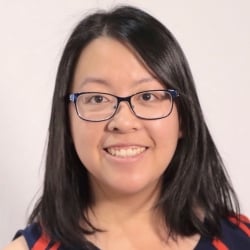 Latest posts by Michelle Woo, MPH, MS, BSN, RN
(see all)