Love Working with Kids? Here Are 5 Nurse Practitioner Specializations to Consider
Last Updated/Verified: Nov 2, 2023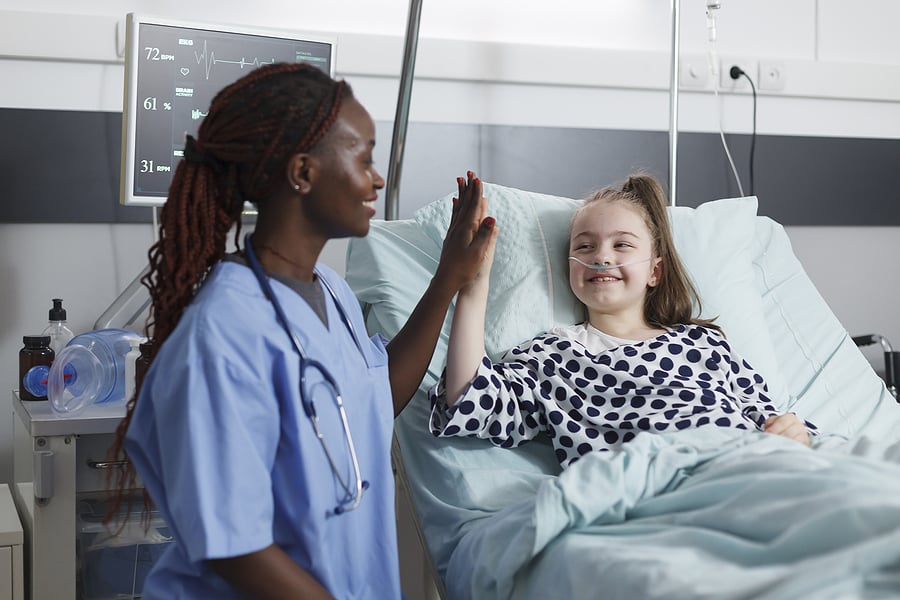 When it comes to healthcare, working with children requires a unique set of skills, a compassionate approach, and specialized knowledge. Nurse Practitioners (NPs) interested in pediatric care have the opportunity to make a significant impact on the health and well-being of young patients. In this article, we explore five specializations for Nurse Practitioners who aspire to work with kids. Whether you have a passion for infants in neonatal units, toddlers in primary care, or adolescents with complex health needs, there's a pediatric specialization that may align perfectly with your career goals.
Family Nurse Practitioners (FNPs)
Family Nurse Practitioners (FNPs) are healthcare professionals with a broad scope of practice encompassing patients of all ages, from infants to the elderly. FNPs are well-suited for those who want to work with kids as well as adults. They provide primary care services, including health promotion, disease prevention, diagnosis, and management of acute and chronic conditions.
Advantages of Being a Family Nurse Practitioner
Versatility: FNPs can work in various healthcare settings, such as family clinics, pediatric offices, and urgent care centers, making them adaptable to different career paths.
Comprehensive Care: You'll be able to provide comprehensive care to entire families, building long-lasting relationships with your pediatric patients from infancy through adolescence.
Career Stability: As an FNP, you'll have a broader patient base, which can lead to greater job security in regions with fluctuating demand for pediatric-specific NPs.
Pediatric Nurse Practitioners (PNPs)
Pediatric Nurse Practitioners (PNPs) focus exclusively on caring for children, from newborns to adolescents. They work in various healthcare settings, including pediatric clinics, hospitals, and specialty care centers. PNPs are dedicated to delivering age-appropriate care and addressing the unique healthcare needs of pediatric patients.
Advantages of Being a Pediatric Nurse Practitioner
Expertise: PNPs develop a deep understanding of pediatric health and developmental milestones, allowing them to provide specialized care that caters to the unique needs of children.
Relationship Building: Working exclusively with children allows PNPs to forge strong connections with their patients and their families, making a lasting impact on their lives.
Advocacy: PNPs often advocate for children's health, participating in efforts to improve pediatric healthcare policies and practices.
Pediatric Acute Care Nurse Practitioners (PAC NPs)
For NPs who want to specialize in managing acute and complex health conditions in children, becoming a Pediatric Acute Care Nurse Practitioner (PAC NP) is an excellent choice. PAC NPs work in settings such as pediatric intensive care units (PICUs), emergency departments, and specialty clinics, where they manage acute illnesses, injuries, and post-operative care in children.
Learn more about acute care nurse practitioners.
Advantages of Being a Pediatric Acute Care Nurse Practitioner
Critical Care Expertise: PAC NPs are trained to handle critically ill children, making quick and accurate decisions in high-pressure situations.
Diverse Cases: You'll encounter a wide range of complex cases, from severe injuries to rare medical conditions, keeping your clinical skills sharp.
Collaborative Environment: PAC NPs work closely with pediatric specialists, nurses, and other healthcare providers to deliver comprehensive care to critically ill children.
Pediatric Primary Care Nurse Practitioners (PPC NPs)
Pediatric Primary Care Nurse Practitioners (PPC NPs) focus on providing primary care services to children in outpatient settings. They work in pediatric clinics, private practices, and community health centers, offering preventive care, health maintenance, and treatment of common childhood illnesses.
Advantages of Being a Pediatric Primary Care Nurse Practitioner
Holistic Care: PPC NPs emphasize preventive care and wellness, promoting healthy lifestyles for children and their families.
Long-Term Relationships: You'll have the opportunity to build lasting relationships with your patients and their families as you guide them through their growth and development.
Community Impact: PPC NPs often work in underserved areas, making a significant difference in the health outcomes of children who may not have access to other healthcare resources.
Neonatal Nurse Practitioners (NNPs)
For those passionate about caring for newborns and premature infants, becoming a Neonatal Nurse Practitioner (NNP) is an ideal specialization. NNPs work in neonatal intensive care units (NICUs) and provide specialized care to premature or critically ill infants. They collaborate closely with neonatologists, nurses, and other healthcare professionals to deliver the highest level of care to these fragile patients.
Advantages of Being a Neonatal Nurse Practitioner
Critical Care Skills: NNPs develop expertise in managing the unique health challenges faced by premature and critically ill infants, which can be immensely rewarding.
Life-Saving Impact: NNPs play a vital role in the survival and long-term well-being of infants in the NICU, making a significant difference in these families' lives.
Team Collaboration: Working in a NICU requires close collaboration with a multidisciplinary team, providing opportunities for continuous learning and professional growth.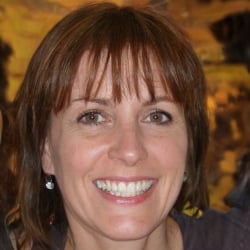 Latest posts by Judy Daniels, MSN, RN, AGPCNP-BC
(see all)