Dear NP Student, From a New Grad NP: Study Tips
Last Updated/Verified: May 25, 2023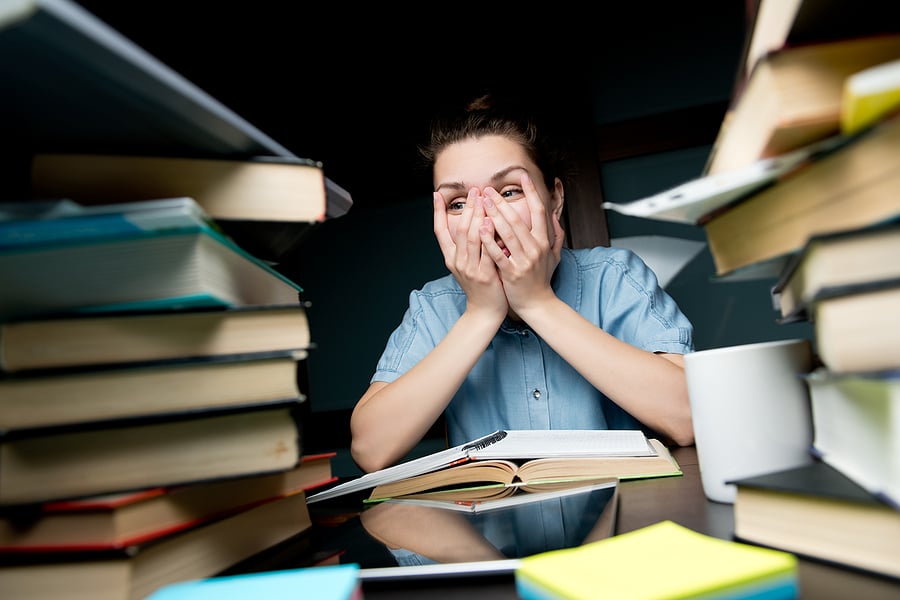 Whether you are an undergraduate, new graduate, or a seasoned nurse, entering a nurse practitioner (NP) program is an exciting time. However, it can also be a stressful one. In fact, you may discover that NP school will be one of the most difficult academic endeavors you experience. At the end of the day, any advanced practice health provider role requires a great deal of studying and the ability to put complex material into practice.
Despite being a full-time graduate student who was no stranger to hard work, I still remember the stress of my first semester. Luckily, my program provided some insightful resources that helped me recognize the importance of learning how to study to achieve success. Based on my experience, here are some useful strategies for new NP students.
5 Tips for Didactic Study
Most NP programs will begin with one to two semesters of didactics. This means that there are no clinical rotations just yet. Whether they are enrolled part-time or full-time, students will juggle two to three classes at a time. Here are my five tips for success during didactic semesters.
1. Time Management
Prior to beginning the program, reflect on when and where you study best. Also, understand that you need a resting period. Someone once told me that graduate school is like a job and it should be treated like one. When working as a nurse, consider a per diem or part-time schedule to help ease the transition into NP school. Remember that graduate school is not like undergraduate work.
2. Invest In a Tablet
If you have the funds (and that is a big if), a tablet can boost efficiency. You can write, type, download notes, and more, and it is highly portable. While it's not a necessity, having a tablet was beneficial throughout my entire graduate experience.
3. Student-Life Balance
You will likely hear that NP students "have no life." While I had to learn to say no to certain social events, I also knew that life existed outside of school. I would typically study from 8AM to 5PM every day including weekends, reserving evenings for time with family and friends.
4. Know Your Study Style
There is an overwhelming amount of material that NP students are expected to learn. In addition to adjusting to the transition of graduate student life, you're also required to maintain certain grades to stay in the program. My recommendation is to know your study style. Louisiana State University has a great resource with surveys to help you determine your best study methods.
5. Know the Course's Objectives
This is something that I wish I knew sooner. The course's objectives offer incredible insight into what students should focus on when studying. Most of these objectives align with the necessary knowledge for boards. Therefore, be sure to review them in the course syllabi and weekly modules.
Clinical Rotation Study Tips
When you enter the clinical rotations phase, it's important to factor in travel time and patient entries as well as other additional assignments. Both can be time-consuming. Here are some tips to study effectively.
1. Listen to Relevant Podcasts
I often played medical podcasts in the car while driving home. As a Family Nurse Practitioner student, my favorites were American Family Physicians and The CurbSiders Internal Medicine. Many of my colleagues purchased MP3s from multiple board review sources such as APEA and Fitzgerald.
2. Learn in Rotations
Rotations offer an opportunity to apply didactic knowledge in hands-on situations. From suturing cysts to pelvic exams, it's critical to advocate for your participation. Learn how to assess for abnormalities while allowing preceptors to educate you. You will utilize these skills when practicing professionally.
3. Review Material
If there is material that you're unfamiliar with as a student, take the time to review it and gain an understanding of differentials and treatment plans. Even after graduating, it's crucial to become accustomed to reviewing and staying updated on current guidelines for treatment and preventive care. Making this a habit during rotations is important for doing well in clinicals and achieving long-term professional success.

Becoming an NP is a path that can only be understood by those who have experienced it. As a new graduate, I can empathize with the difficult transition to student life and working to pass exams every semester. I hope that new students can learn from my experience and utilize my tips. The journey is tough, but ultimately it is a rewarding one.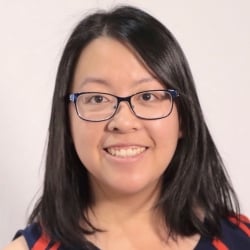 Latest posts by Michelle Woo, MPH, MS, BSN, RN
(see all)