Is the DNP Worth It? Four Reasons Why Nurse Practitioners May Feel Cautious
Last Updated/Verified: Jun 10, 2023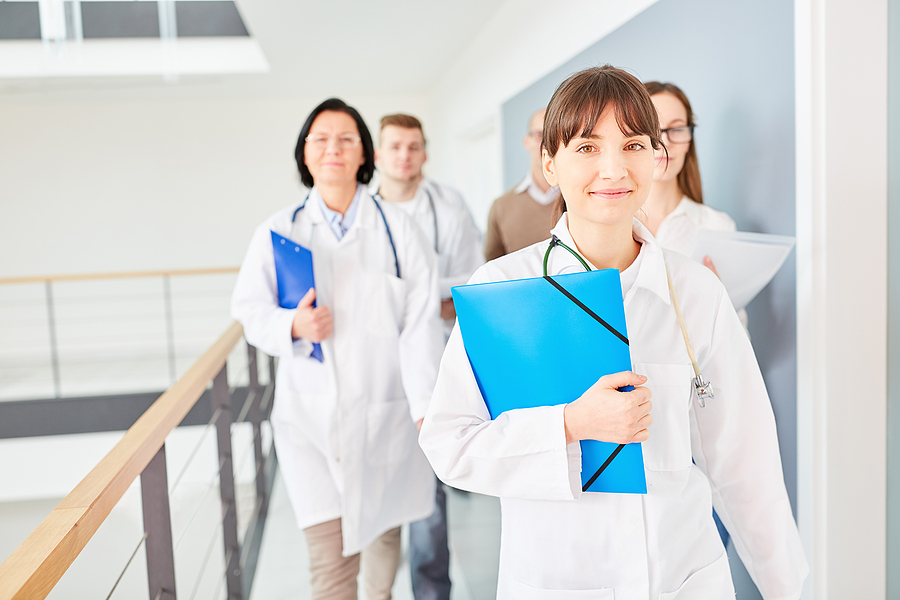 Nurse practitioners who earn the Doctor of Nursing Practice (DNP) are exceptional nurse leaders who are well-prepared to translate research evidence into clinical practice, serve patients at the highest level, and ultimately improve patient outcomes. Many NPs do not pursue the DNP after the already high level of hard work involved in MSN programs and NP certifications, which are often completed while working as registered nurses.
In 2004, the American Association of Colleges of Nursing (AACN) announced the endorsement to change the minimum level of NP education from the MSN to the DNP over the next decade. Since then, there has been a great deal of debate around the revision. Why? Because nursing is historically complicated. There are multiple avenues of entry into the nursing field, as well as numerous attempts to fix the issue. The efforts to solve these nursing education challenges can vary, depending on the current need for nurses. This is why the DNP terminal degree caused turmoil when it first appeared. A doctoral degree, which differs from a Ph.D., complicated nursing even further. Nursing and medical communities questioned how this new path in NP education would support health care.
DNP Controversy: Why Are Some NPs Apprehensive?
As in any profession, some individuals welcome change while others challenge it. Conformist NPs chased the DNP without question, embracing the AACN's decision to advance nursing and healthcare. After all, there is a certain thrill to completing an evidence-based project and making a difference in healthcare. To the conformist, the benefits of obtaining the DNP are clear. This NP group appreciates the overview of healthcare, which was absent before the DNP. The holistic view of the DNP sparked its success.
Conversely, rebellious NPs questioned the benefits of earning the DNP. While they are not against additional education, the idea of another degree seemed drastic. A rebellious NP's questions include:
Is the DNP Expensive?
The average cost of an accredited, online DNP program is around $30,000 – though this can vary widely due to school, program type/specialization, and other factors. After paying for a BSN and MSN, some NPs find it difficult to add another educational expense. However, many apply for tuition reimbursement and scholarships.
NPs can also apply for the Johnson and Johnson/AACN Minority Nurse Faculty Scholars program, which aims to simultaneously increase the amount of diversity and nursing faculty to address nurse faculty shortages. Additionally, federal and income loan forgiveness programs are available for those who have completed the DNP.
Is DNP Salary Higher than MSN Salary?
Unfortunately, the DNP does not automatically result in higher salaries compared to NPs with MSN degrees. There are just too many other factors that determine pay for nurse practitioners, and degree level is just one of them.
However, according to a 2018 national salary survey, NPs with a doctoral degree earned $7,000 more than Master's-prepared NPs and men commanded higher salaries than their female NP colleagues. Therefore, contract negotiation is a critical skill to have. It is imperative that nurse practitioners proudly declare satisfaction with their DNP and share how it can benefit the practice and patients to support why DNP-educated NPs deserve a higher pay grade.
RELATED: Nurse Practitioner Salary Guide
Will the DNP Advance My Clinical Role?
If you plan to transition to leadership, the DNP is beneficial. DNP-prepared NPs can teach in undergraduate and graduate nursing programs, manage education teams, and lead provider teams in guideline development. In other words, the DNP degree can open doors to just about any area of nurse practitioner employment, whether it's bedside care, higher education, or behind-the-scenes administrative roles.
Will I Be Called "Doctor"?
The use of "doctor" when referring to NPs remains an ongoing debate. Some states such as Arizona and Delaware forbid the use of "doctor" for nurses, pharmacists, or other doctorally-prepared professions unless they immediately clarify their role. Other states allow DNPs to use "doctor" if they are not in a clinical setting. For instance, nursing faculty and administrative DNPs are free to use the term. Nurse practitioners often refrain from introducing themselves as "doctor" if management explains that patients are confused about their role. For now, it's best to follow state and facility rules about the title.
RELATED: NP Practice Authority
DNPs and the Future of Advanced Practice Nursing
Despite the existence of these issues, there is power in numbers. More than 290,000 NPs in the U.S. contribute to the largest healthcare workforce in the country. This volume of NPs can represent and advance the nursing profession, but it's critical to maintain consistency in earning the highest terminal degree for all. A skilled DNP-educated population is a key to changing health outcomes in the U.S. The DNP is a significant commitment of time and money but as clinical and leadership skills expand, upward mobility and earning potential increase with it. In 2018, The National Organization of Nurse Practitioner Faculty (NONPF) committed to moving all entry-level NP education to the DNP by 2025. This initiative prevents NP education from ending at the MSN and promises doctoral education for all NPs. While the next generation of NPs will not debate the value of the DNP, it's important for current NPs to support higher pay, clinical advancement, and respect from other healthcare professionals for this achievement.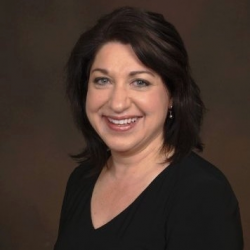 Latest posts by Fran Fasching, DNP, RN, FNP-BC
(see all)