Conquer Uniqueness: 5 Novel Ways to Educate Yourself and Expand Your Advanced Practice Nursing Career
Last Updated/Verified: Jun 6, 2023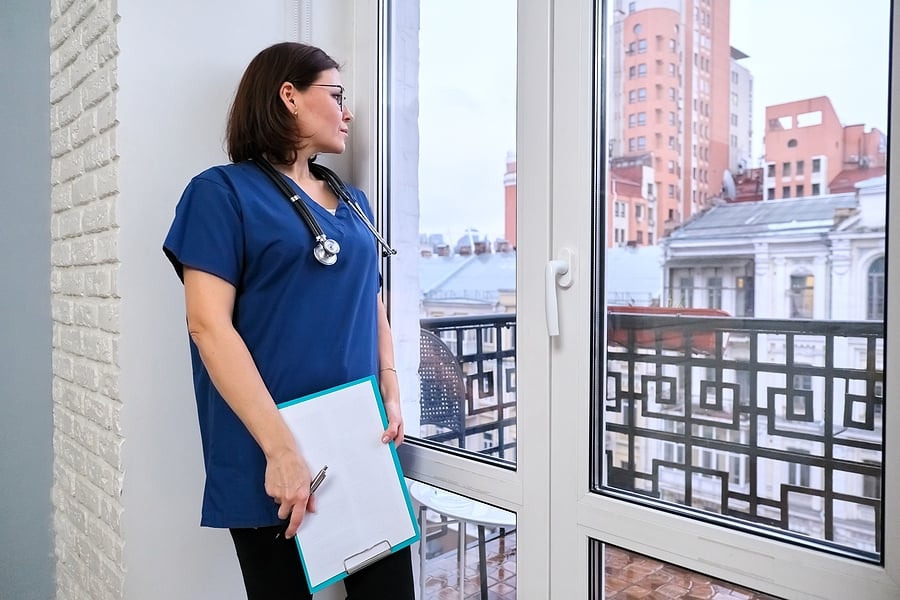 You're an experienced nurse practitioner (NP) who meets all the standards: inquisitive, analytical, compassionate, communicative, and a strong leader. You're the NP whom others look to for clinical advice, and have autonomy and respect in your field. However, you know that there is more to your advanced practice role than this and you just can't shake that nagging feeling that you haven't mastered it all. Does this sound familiar? Explore the following opportunities to find additional value in your NP role.
1. Explore New Areas of Expertise
Have you ever dabbled in areas outside of the traditional NP practice? Here are some new areas of expertise that can broaden your scope and give you the opportunity to leverage valuable skills:
Do you love travel and adventure? Consider a career as a foreign affairs NP. These federal government positions care for United States citizens and their families serving abroad – typically in remote countries. Foreign affairs NPs relocate every two to four years. After all, there's no better education than real-world experience!
Explore medical writing as a potential career. Medical writers prepare continuing education, contribute to professional articles, and provide health literacy content throughout the industry. You can learn more about medical writing (and editing) here.
Are you the nurse practitioner who answers clinical questions for staff and orients all of the new practitioners? Harness that valuable skill set and pursue a nurse practitioner educator role. These highly communicative nurse practitioners are often sought after to educate future nurses and nurse practitioners within universities, hospitals, and medical device/pharmaceutical companies.
Like flexibility and no commute? Try telemedicine. Serving as a significant growth area during the past 10 years, telemedicine is now more popular than ever! Telemedicine connects remote patients and providers through the use of medical electronics and video or telephone communication. If you don't have access to telemedicine in your practice, consider becoming the telemedicine point person and start offering increased flexibility for patients and bringing more creative revenue to the practice.
Advanced nurse practitioner education and experience is a solid foundation for legal nurse consulting. Legal nurse consultants (LNC) require strong knowledge about the legal system, as the role involves reviewing medical records, health care timelines, and organizational policies and procedures. The LNC is a valuable team member in hospitals, law firms, and court systems.
2. Become a Political Advocate for Nurse Practitioners and Nursing
Nurse practitioners are crucial to transforming health policies and creating an environment for independent practice and professional advocacy. Despite having the trust of the public, advanced education, and professional standing, nurse practitioners often underestimate their political power. Ryan & Rosenberg (2015) explain how nurse practitioners can maximize their political influence and be a voice for change. Visit the advocacy pages of state nursing and nurse practitioner associations such as the American Association of Nurse Practitioner (AANP) advocacy page to learn about the latest political goals and how you can help advance both the NP practice and your leadership career.
RELATED: A 7 Step Health Policy Toolkit to Flex Your Political Muscle as a Nurse Practitioner
3. Obtain Additional Certifications in Your Field
Nurse practitioners can obtain specialty certifications outside of their population focus to advance their practice in specialized areas. There are specialty certifications in emergency medicine, orthopedics, palliative care, oncology, dermatology, nephrology, and cardiology. Many certifications require a certain number of clinical hours, in addition to continuing education and testing.
4. Pursue an Additional Post-Master's Certificate
To maximize your career variability, consider an additional post masters certificate outside of your population focus. You can choose to cross over to a different specialty or add to your population focus. For instance, family NPs may consider the psychiatric nurse practitioner realm, or acute care NPs might want to add a pediatric NP role to their resume. If you are interested in health care business management, a Master's in Business Administration (MBA) or Master's in Health Administration (MHA) are good options. A newly popular choice, the health informatics master's program, focuses on nursing electronic systems support, management, and data monitoring.
5. Participate in Continuing Education in a New Way
While on-site conferences are a traditional way to learn new skills and collaborate with colleagues, they are also expensive and the associated travel is typically not conducive to the busy lives of NPs. Luckily, there are many online webinars and conferences available to NPs for continuing education credit.
Other alternative ways to participate in continuing education include:
Podcasts offer continuing education credits
Portable education
Searchable subjects of interest
Doximity– read peer-reviewed articles and your continuing education credits are tracked and easily uploaded
Publish articles
Present at web conferences
Innovative NP education provides unique clinical experiences, fosters leadership, and expands our world view. Combining traditional education with unique clinical experiences expands an individual's NP career, and provides an upstream view of health care and the world. Contribute, be creative, and continuously meet your personal and professional goals!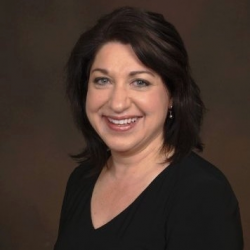 Latest posts by Fran Fasching, DNP, RN, FNP-BC
(see all)